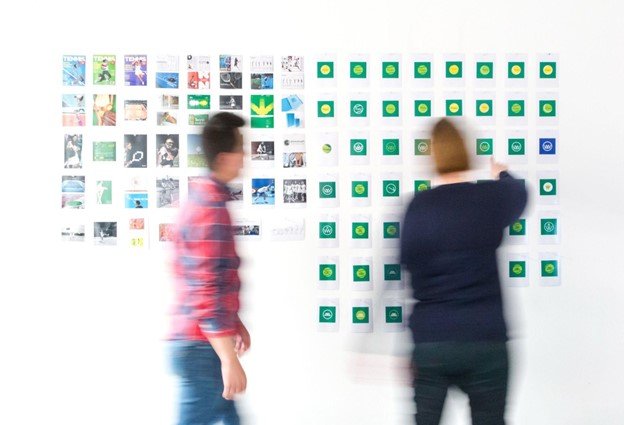 Branding is what makes you unique. This is your identity as a company or as a person. It may look simple at first glance but this is what takes so much time in brainstorming.
In a more detailed definition, branding is the main idea of the company, product, service, or individual that you are representing.
Your logo, colors, name, tagline, design, and everything else in between is what makes up your brand. It is important to have a unique branding that helps people recall and remember your product/service.
Let's discuss why branding is very important for your website design and development.
Branding in Website Development
There are a lot of great brands out there that when I give you a photo, you'll already know who they are and what they are offering. Try to guess these brands below:

See? Whatever you answered, you're probably right. That's how good they are with their branding, that even without showing a name or showing the colors, you would know who they are and what their products/services are.
These brands above are consistent and if you check their websites, you would see how they established themselves.
What are the steps that you can take to develop your branding while designing and developing your site?
1. Identify your audience/customers
Whichever stage of development you are in, whether you already have products/services in place or not, the very first thing that you need to do is to identify who your target audience or clients/customers are.
What is your niche? Which age group do you want to target? Which country or specific location do you want to target? These are only some questions that you have to keep in mind. A more targeted audience can mean a better conversion.
For example, your products are anti-aging skincare products and you are shipping all over Europe, most probably your target customers are European women who are 40 years old and above. Do surveys and competitor analysis to identify the demographics of your target audience.
2. Define your brand persona
Secondly, you should be able to define your brand persona or the personality of your website. It should be consistent with the branding of your company and products.
Your brand persona should be tailor-fit or influenced by your target audience and clients/customers. Your brand voice and your overall style and tone should also suit this audience.
3. Create a mission statement and "about"
Once you've identified your persona based on your audience, you should create your tagline, mission statement, and "About Us" section. The main thing in business is to address the people's needs.
As a brand, which problems are you solving? What is your mission and how do you want to help the people who are going to visit your website?
In one look, your site visitors should be able to identify what you can provide for them and should answer basic questions.
4. Emphasize your unique selling proposition
Among all the competitors in your niche, for example your website is about selling guitars, you then have to identify what makes you unique. Of all the guitar shopping websites, why would people buy from you?
Unique selling proposition or USP is your identifying factor that makes you standout. It could be value for money, durability, availability, or any other feature that you want to highlight.
5. Build your logo
Logos in general are very simple but they are very complicated at the same time. Simple if you look at it, but the process behind it is very tedious and complex.
There are a lot of things to consider in building your logo and you can read a lot of tips online. But the main thing to consider is how your brand can be remembered through your simple logo. If you look at the examples that I've shared in the first part of the article, you'll see what I'm talking about.
6. Improve your visual assets based on your logo
Another thing that most businesses forget about when they hire a digital marketing agency to create their website, is to tell them about their branding. The brand colors, tone, style, and everything else should be consistent in every material.
Be it website, mobile app, brochures, printed materials, social media posts, products, etc, the branding should be the same. This gives your site a smooth design as it goes well with your logo and name. They have to be attractive and at the same time converting.
You really need to unleash your creative juices or consult with experts when it comes to developing your visual assets.
Now that you've got yourself familiarized with branding and how you can use it in your website design and development process, it's time to take action. Get a free quote from us and let us know how we can help you with your brand.