Increase your businesses brand awareness, generate more leads, and improve customer engagements.
We offer two different services for this package.
CHOOSE BETWEEN THE TWO SERVICES YOU NEED!
Perhaps get both, and we will give you a discount.
SOCIAL MEDIA
ACCOUNT MANAGEMENT
MOST POPULAR SOCIAL MEDIA PLATFORMS
Learn the types of social media platforms that are suitable for your business.
Facebook
One of the most popular social media is Facebook with over a billion active users per month. Utilizing this platform will help boost any business' brand awareness and engagements. With proper strategy, it can help generate leads and conversion without spending a dime for advertising.
Instagram
Perfect for a business who wants to showcase their products through stories and high-quality images. Instagram is a great place for businesses with the following niche; make-up, food, travel, etc.
A showcase of eye-catching images with stories is the key to increase the brand's following.
Twitter
They said twitter is dead. Heck no! Twitter is still on the game, and still one of the popular social media platforms. Consistent posting on Twitter will help any business reach more people and boost social proof. Great for posting news and events that are happening on the business.
Linkedin
If your business falls on the corporate side of the industry, then this platform will work best for your business. Linkedin is a professional social network in which there is a higher chance of getting high-quality leads for your business. The platform also helps in boosting your online presence and business credibility.
Reach more people locally and internationally through Facebook paid advertising. With a higher rate of conversion and faster engagement result that help boost business sales growth.
SEE OUR ADVERTISING STRATEGY
01

Objectives and Goal Setting

02

03

Ad Copy and Graphics Design Draft

04

Revision and Final Review

05

Ad Campaign Set-up and Review

06
RESULTS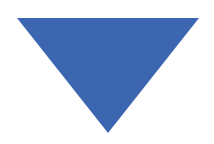 Ready to explore the power of social media channels?
Click the button below to get started!