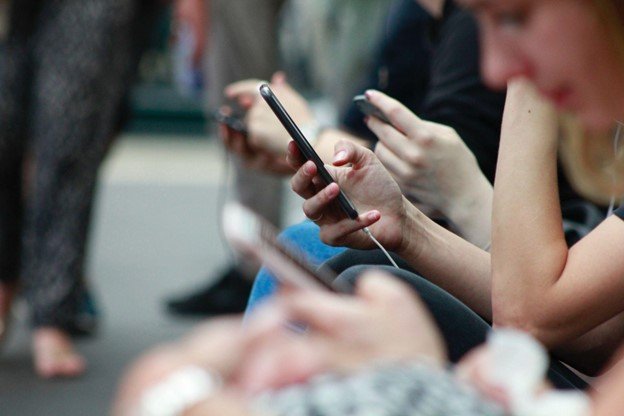 If we're talking about getting your website or brand on the top of Google Search and getting leads to click and actually buy your products or services, we can list a lot of tips and techniques on how to increase your visibility. However, we all know that the most important thing nowadays is your site speed and a great mobile UX design.
Speaking from a user's perspective, even if I'm already on the website or mobile app that has the best product that I'm looking for, but it takes forever to see the photo or details of the actual product, I will immediately leave and look for another one.
Even just a one-second delay in page loading speed already yields:
More than 10% drop in page views
A 15% decrease in customer satisfaction
And around 7% loss in conversions
That hurts, right? But we can provide you with the best solutions.
Improving Your Conversion Rate
First of all, developing your brand and your products and services is the first most important thing, but to actually get customers/clients, you need to increase your conversion rate.
Get potential customers and clients through effective digital marketing. We're talking about a simple and effective landing page and/or mobile app that has an easy-to-use user interface/s.
Mobile-Friendly UX
When creating a website or a mobile app, you really have to go through the user experience design by yourself in the whole development process. Think of it from a customer's/client's point of view. Here are tried and tested tips to improve your site/app for mobile users:
Actually use your mobile device – go through the user experience process and try all the buttons and links to see for yourself how your landing page works.
Go through the design process – try out all the images and visuals on all of your pages and get inputs from everyone from your team or your consultants, not just your designer.
Check social media compatibility – think of how your products will show on social media and check real time data and traffic.
With these activities, you can see how your products and services appear on mobile phones. A great tip would be to have all the members of your team (or family and friends if you're solo), to try checking your website/mobile app and give you feedback so you understand how it works from an outsider's perspective.
Site Loading Speed
The next best thing to do if you already applied quality feedback and updates on your site is to improve your site speed. With a very fast-paced world, everyone wants everything instantly.
Around 53% of site visitors leave a site that loads for more than three seconds.
Websites and mobile apps don't just compete with content and products/services, but what site owners sometimes overlook is that a slow website/app kills conversion and lowers your Google Search ranking.
Here's what you need to do to increase your site loading speed:
Do a site speed test – there are many free tools out there where you can test your site/app speed and get accurate data, so you can have a baseline. A good site speed is anything less than 2.9 seconds, anything longer than that is considered very bad for conversion.
Use lightweight images and videos – a good design doesn't always mean you should use a lot of high quality graphics, you should also check if those graphics that you use are not super heavy. What you can do is to compress your images and videos.
Simplify your content – another great way to have a faster loading speed is to shorten and simplify your content. In a few words, already answer common search queries and give what the customer needs immediately. You don't need to have multiple menus and sub-pages for simple information.
Check technical aspects – lastly, try to minimize your HTTP requests, and try to combine your CSS, JavaScript, and/or HTML files. You can also reduce your server response time, and also a best practice to clear your cache often and avoid showing multiple pop-ups.
The Bottom Line
Now that you know these tips to increase your conversion rate and Google Search ranking, it's time to optimize your website and/or mobile application. Make sure that you include testers' feedback and take note of what your competitors have so that you can apply the same strategies to your site.
Bonus tip: Have a live chat feature so that your customers feel welcome and supported with fast and reliable customer service.